Taylor's Drive-In Restaurant

Corner of Trafficway and Kimbrough Taylor's opened in June 1947. It is currently the oldest continuously operated Restaurant in Springfield. It was the big hangout in the 50's and 60's. The meat is still fresh ground daily. We never use frozen meat. Hours of Operation: 11AM - 2PM Monday - Friday We look forward to your next visit!
Photo Gallery
Click on a photo below to enlarge and begin slideshow.
Large slideshows may take a minute to load.
Hidden Treasure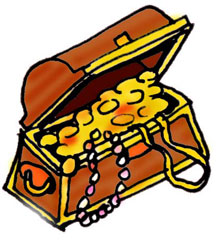 TAYLOR'S BASKET SPECIALS:
ALL BASKET SPECIALS INCLUDE SANDWICH, CHOICE OF 2 -- FRIES, SMALL SALAD, OR MED. SOFT DRINK
STEAKBURGER BASKET........................$5.30 W/CHEESE...............$5.80
DOUBLE STEAKBURGER.......................$6.10 W/CHEESE...............$6.60
TRIPLE STEAKBURGER.........................$6.55 W/CHEESE...............$7.05
SUPER STEAKBURGER BASKET.........$7.30 W/CHEESE...............$7.80
TENDERLOIN BASKET...........................$5.95 W/CHEESE...............$6.45
CHICKEN PATTY BASKET......................$5.95 W/CHEESE...............$6.45
HAM BASKET......................................$6.05 W/CHEESE...............$6.55
PATTYMELT BASKET (ON RYE W/ SWISS CHEESE & GRILLED ONIONS).....................$6.25
STEAKBURGER W/HAM BASKET................................$6.20 W/CHEESE..........................$6.75
DOUBLE STEAKBURGER W/HAM BASKET.................$6.85 W/CHEESE..........................$7.35
TRIPLE STEAKBURGER W/HAM BASKET.....................$7.25 W/CHEESE..........................$7.75
SUPER STEAKBURGER W/HAM BASKET.....................$7.75 W/CHEESE..........................$8.25
SUBSTITUTE LARGE SALAD ON BASKET $ .85 EXTRA
NO SUBSTITUTE FOR MED. SOFT DRINK
SUBSTITUTE ONION RINGS IN PLACE OF FRIES ON BASKET $.65 EXTRA
SANDWICHES:
SINGLE STEAKBURGER ..............................$2.10 W/CHEESE..........................$2.60
DOUBLE STEAKBURGER...............................$3.55 W/CHEESE..........................$4.05
TRIPLE STEAKBURGER...............................$4.45 W/CHEESE..........................$4.95
SUPER STEAKBURGER ...............................$4.75 W/CHEESE..........................$5.25
SINGLE STEAKBURGER W/HAM.........................$3.65 W/ CHEESE.........................$4.15
DOUBLE STEAKBURGER W/ HAM........................$4.50 W/CHEESE..........................$5.00
TRIPLE STEAKBURGER W/HAM.........................$5.15 W/CHEESE..........................$5.65
SUPER STEAKBURGER W/HAM..........................$5.80 W/CHEESE..........................$6.30
PATTYMELT (ON RYE W/SWISS CHEESE & GRILLED ONIONS)....................................................$4.10
CHICKEN PATTY SANDWICH...........................$3.55 W/CHEESE..........................$4.05
HAM SANDWICH (HOT OR COLD).......................$3.55 W/CHEESE..........................$4.05
PORK TENDERLOIN SANDWICH.........................$3.60 W/CHEESE..........................$4.10
BACON DOG (OUR SPECIAL DOG)......................$2.75 W/CHEESE..........................$3.25
GRILLED CHEESE SANDWICH...............................................................................$2.75
ADD BACON TO ANY SANDWICH FOR ONLY $1.50 EXTRA
ADD LETTUCE FOR $.20 OR TOMATOES FOR ONLY $.30 EXTRA
CHOICE OF AMERICAN OR SWISS CHEESE AVAILABLE ON ALL SANDWICHES
YOU MAY ALSO CHOOSE FROM RAW OR GRILLED ONIONS AT NO EXTRA CHARGE
COFFEE OR HOT TEA $1.10 HOT CHOCOLATE $1.20
MILK $1.30
MISCELLANEOUS:
CHEF SALAD (COMES W/HAM & CHEESE).....................................................................$3.35
LARGE SALAD...........................................................................................$2.55
SMALL SALAD...........................................................................................$2.30
FRENCH FRIES SMALL...............$2.15 LARGE...............$2.65
ONION RINGS...........................................................................................$2.30
POTATO CHIP...........................................................................................$ .95
CHILI (DECEMBER, JANUARY&FEBRUARY ONLY)...SMALL $2.65...LARGE $3.95
(SIDES OF SALAD DRESSINGS $.65 WE MAKE OUR OWN RANCH, 1000, & BLUE CHEESE)
DRINKS -- FOUNTAIN:
MALTED MILK SHAKES AND REGULAR MILK SHAKES (CHOC., VANILLA, AND STRAWBERRY)
SMALL $2.65 MED. $3.15 LARGE $3.45 (IN A GO CUP ADD $.20)
ICE CREAM SUNDAES (CHOC. AND STRAWBERRY).........................$2.95
ICE CREAM SODAS (CHOC. VANILLA, AND STRAWBERRY)...................$2.95
ICE CREAM FLOATS..................................................$2.95
LEMONADE (MADE WITH FRESH SQUEEZED LEMONS)
LIMEADE (MADE WITH FRESH SQUEEZED LIMES)
ICE TEA (FRESH BREWED AND UNSWEETENED)
COCA COLA DIET COKE SPRITE MELLOW YELLOW
DR. PEPPER ROOT BEER CAFFEINE FREE DIET COKE
SMALL $1.50 MED. $1.60 LARGE $1.70
IN A GO CUP $1.70 IN A GO CUP $1.80 IN A GO CUP $1.90
*REFILLS ON SODAS ARE $.30 FLAVORED DRINKS ARE AVAILABLE-MOST AT NO EXTRA CHARGE
CHILD'S MENU
*10 YEARS AND YOUNGER PLEASE
#1. STEAKBURGER #2. HOT DOG #3. GRILLED CHEESE
FRENCH FRIES FRENCH FRIES FRENCH FRIES
SMALL SODA OR MILK SMALL SODA OR MILK SMALL SODA OR MILK
ALL CHILD'S MEALS ARE $3.95
ADD A MALT OR SHAKE FOR $2.30
*INSTEAD OF SMALL SODA OR MILK
*Menu under construction